This storytelling exhibition showcases powerful aerial maps created by citizens using kites, balloons, and point-and-shoot cameras. We explore how people around the world are harnessing the power of Do-It-Yourself techniques to address local environmental, social and political matters.
Sitting around a proverbial campfire, we will tell four stories of unsung heroes in the U.S. and the Middle East, who have crafted tools and gathered evidence that has reconfigured the perception of space, place, and issues that shape their lives. Their maps take us on the journeys that reveal who created them: their challenges, struggles, and successes in achieving change in their communities. These maps lie at the intersection of technology, science, the environment, and social justice; they reveal the power of engagement and how people are creating alternative narratives of place and transformation.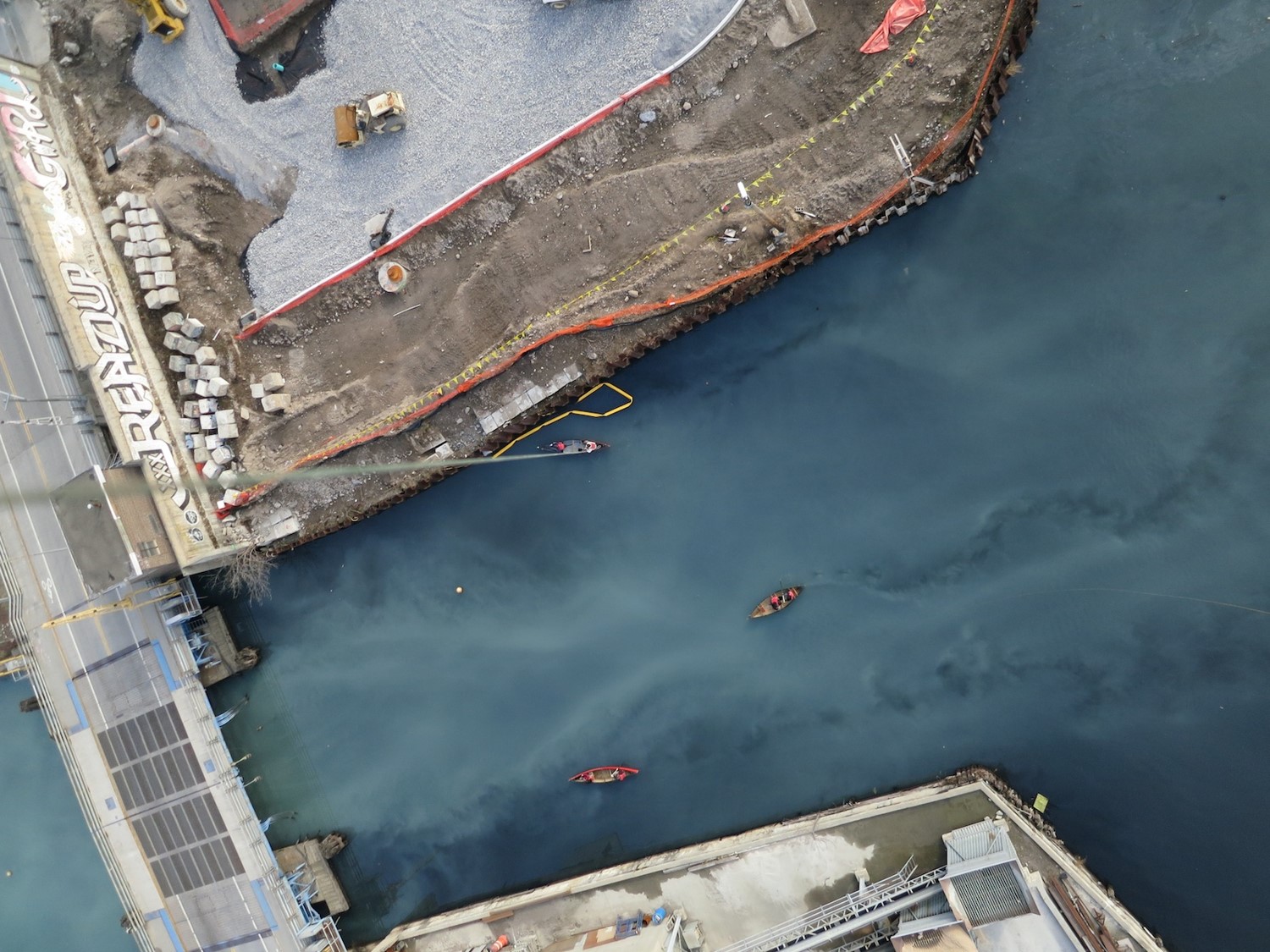 Aerial photograph of the Gowanus Canal in Brookly, NY post hurricane Sandy @eymund and @liz
Our stories
Where: Open space G04, Chadwick Building, University College London, WC1E 6BT, UK. Event is wheelchair accessible.
When: Saturday 18th Feb - Please note that we are open for three tours only - select your ticket accordingly [RSVP here].